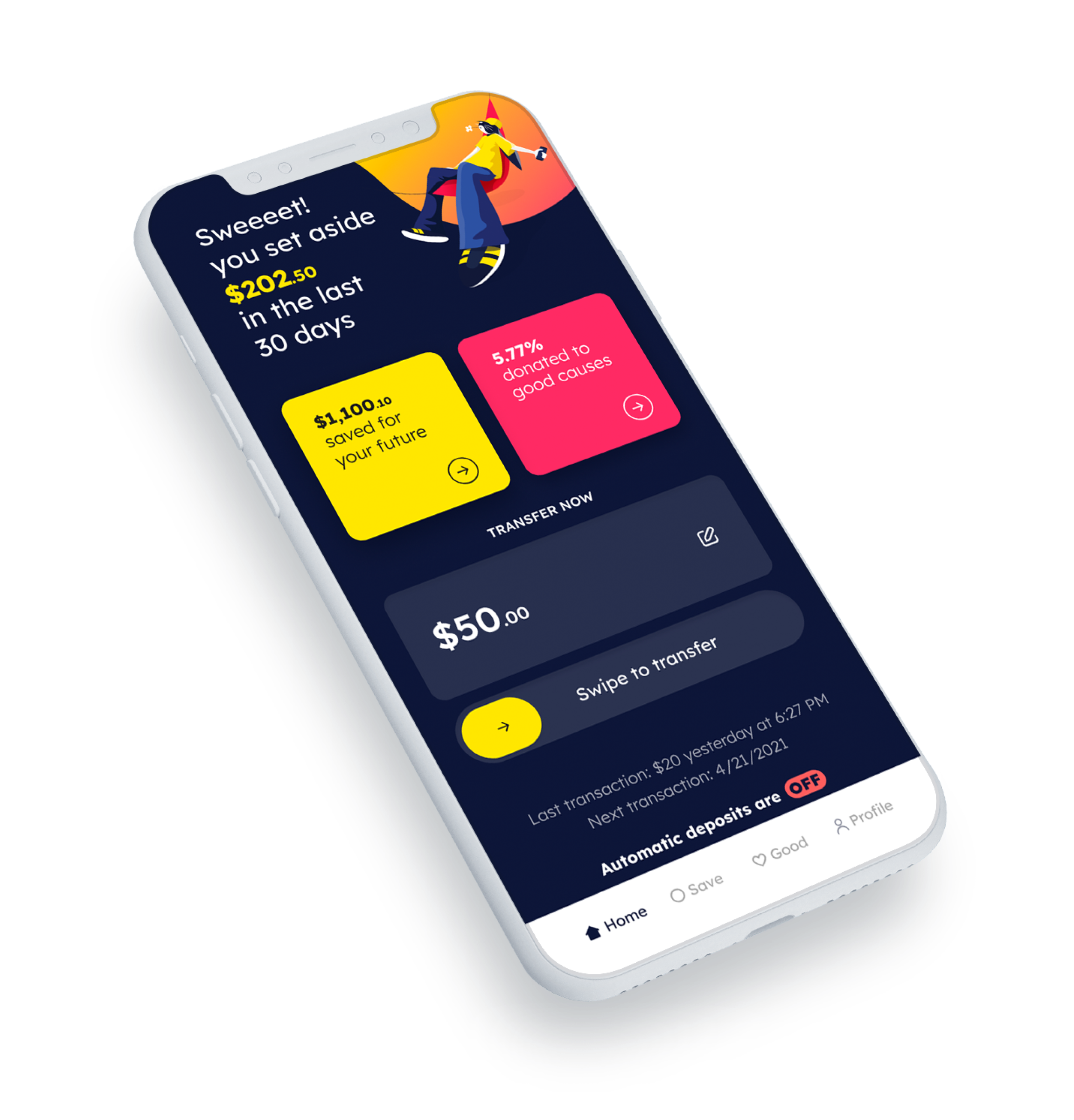 You don't need superpowers to
save.
Connect your bank account & start saving immediately! Your money goes to a wallet that earns 3% APY
1
💰
And yes, bunny.money is free—for you and our Nonprofits. But our revenue relies solely on your support. So we leave it up to you: Pay whatever you feel is right!
More info